There is a lot of romance around the idea of aquaponics, says founder and engineer Lance Quiding, but at Integrated Aquaculture (Pty) Ltd in Hekpoort, Gauteng, they are first and foremost a commercial farm.

Their fish and vegetables, sold to retailers, are not branded as aquaponically-grown. "If we can't compete on the ground level, why even compete in the business? Many people are leaning on the fact that it's aquaponics, but you have to be able to compete as a commercial farm. We want to use aquaponics to farm because it is a sustainable form of farming and you're simultaneously producing high-quality protein and leafy greens."
Photos supplied by Finleaf Farm

In their quest to set up an aquaponics system on commercial scale (perhaps the largest of its kind in the Southern Hemisphere, Lance notes) they have had to undertake a huge amount of trial and error since starting in 2014.

They tried various aquaponics methods like vertical, tubes, nutrient film technique, deep water culture, media beds. "From a commercial point of view, we're finding that deep water culture is the way to go in order to scale. Over the years we've built five different fish systems and each time we installed a new system, we made improvements."
They have recently rebuilt the fish section after partnering with German aquaponics company Desertfoods International.

Zero waste, zero evaporation
The seventeen sustainable development goals (SDGs) of the United Nations guide their every step, he says; aspects like producing zero waste, the reduction of carbon footprint, life under water. They have managed to eliminate water loss through evaporation by growing on insulated tiles. "We are striving to bring very few minerals onto the property, feeding the vegetable production solely through the fish, and we're almost there. The waste produced by the fish is mineralized with no waste from the process."

He continues: "We're now at a point where we're understanding exactly what we need to do to run a commercial aquaponics farm at scale and a lot has to do with upskilling labour. We just can't find the skills in the industry, even internationally. We came together with Desertfoods International and we created the Finleaf Group."

The commercial farm is capable of producing around 3 tonnes of fish (tilapia and Oreochromis niloticus) a month and a further 3,000m2 of deep water culture (DWC) for vegetable production. This is one pillar of the enterprise.
The second pillar is an aquaponics academy which will be launched as soon as regulatory approval has been received. There's nowhere where you can go and learn how to farm in this way.

"My Grandad always told me that fools build for wise men to buy and in this case, we're the fools but if we don't do this, no-one else will," Lance points out. The farm is an environment to plug youngsters into, to get an experience of what farming actually is.

Integrated Aquaculture has also signed a memorandum of understanding with the University of Stellenbosch's College of Agrisciences to develop aquaponics course material and offer practical training.
Harvesting lettuce on Finleaf Farm, Hekpoort, Gauteng

Plans for African expansion
The third pillar is community: "There will be no success unless there's the ability to unearth the talent and put individuals with aptitude onto a growth programme. We want to grow and train them until they can plug into a farm. Understanding the methodology of aquaponics is only 25% of the business. You have to have an understanding of accounting, of marketing, of inputs. It's an unbelievably complex vocation which is often discounted. We're trying to be very realistic and real."

He maintains that agriculture is not treated as a vocation like law or accounting where a period of praxis follows training. "We're treating agriculture as a throw-away industry that you can plug every Tom, Dick and Harry into and we're setting up youngsters for failure in this way."

Rolling out commercial aquaponics at scale in Africa holds great promise. "It's been an incredibly tough road, to say the least, to get where we are now, especially with where we find ourselves as a country. We passionately believe that this farming method can be sustainably rolled out across Africa."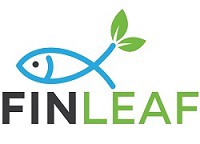 For more information:
Lance Quiding
Integrated Aquaculture
Tel: +27 825610013
Email: lance@inteaqua.co.za
https://www.integratedaquaculture.co.za/