"The vertical farming space is flooded with venture capital, technology and engineers trying to make a difference, but there is a shortage of aggregators and distributors to bring the produce to customers," says Nichol Ng, CEO of food distribution company X-Inc Pte Ltd. and co-founder of The Food Bank Singapore.
Driven by the desire to foster collaboration and promote local food consumption, Nichol is a strong proponent of the vertical farming industry. With X-Inc Pte Ltd being a group of companies stemming from an almost 80-year-old family business, Nichol knows the food distribution industry like the back of her hand. In 2016, she began focusing on supporting local producers by working with rooftop farms and boutique farms (less than 1,000 square feet) to supply Food & Beverage (F&B) players with a full suite of solutions.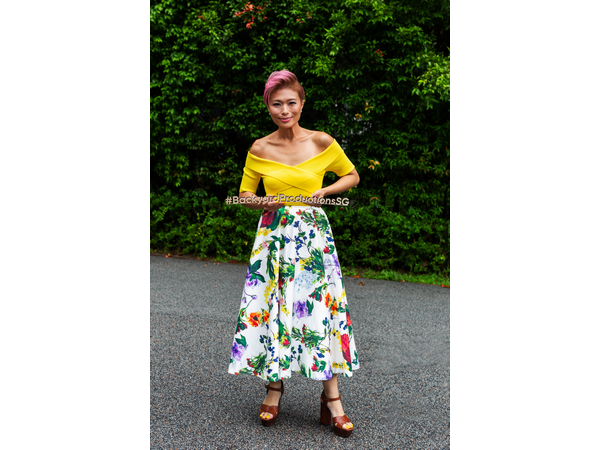 Nichol Ng
"Our company has been active since 1934 and typically supplies packaged foods to F&B players. We serve roughly 5,000 establishments more than 7,000 products," explains Nichol. "A couple of years ago, we decided that we wanted to give our clients a full suite of solutions that included fresh, local products."
As Nichol explains, food distribution in Singapore is very siloed, with F&B players needing to deal with multiple distributors to purchase fresh produce, seafood, dried goods, etc. She wanted to bring everything together using X-Inc Pte Ltd.'s distribution network and fleet of refrigerated trucks.
Wanted: a greater appreciation for quality produce
The industrialization of agriculture and constant availability of food has made it such that consumers are becoming disconnected with their food and lack respect for food, according to Nichol. This presents a significant challenge to vertical farming as its products are still typically more expensive than standard options in the market.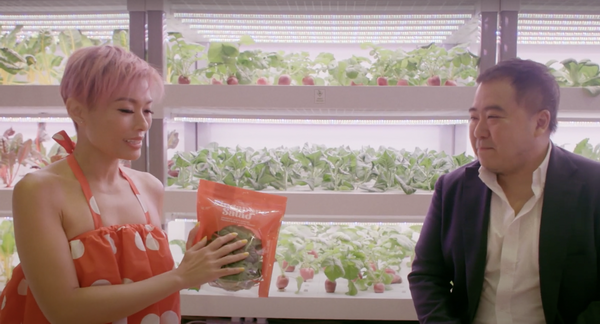 Nichol discussing the future of local produce
"Vertical farming may be a source of hope for how the world can be fed in the future, but the technology is still relatively new and production is expensive. If the distributors and clients are not supportive of vertical farming, the price for these clean and high quality products will be higher. Most people still buy the cheapest vegetables," says Nichol.
According to Nichol, building trust of vertical farming requires collaboration across the industry rather than competition. Collaboration would make it easier to communicate the relevance of vertical farming and its potential to feed the future. Further, cooperation between vertical farms would make it easier to compete with larger cooperatives.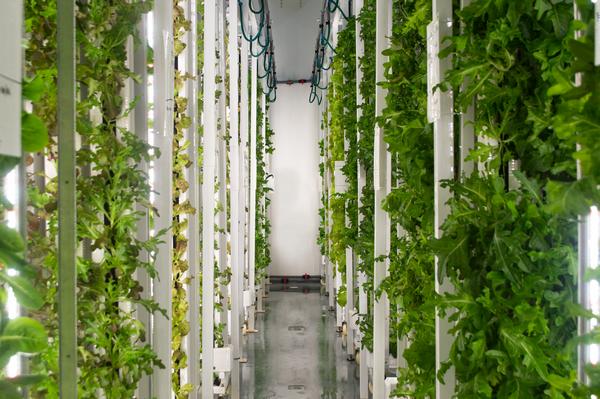 Commonwealth Greens
Singapore's role in global food resilience
While Nichol's efforts through X-Inc Pte Ltd. and The Food Bank Singapore are based in Singapore, she explains that advancing vertical farming technology in Singapore can have major reverberations on a global scale – and in a positive way.
"I felt that we should champion vertical farming because we have the money, the technology and the know-how while also being situated in the poorest continent in the world. Collectively, Asia forms the largest pool of hungry people. Singapore can play an important role in terms of global food resilience," says Nichol.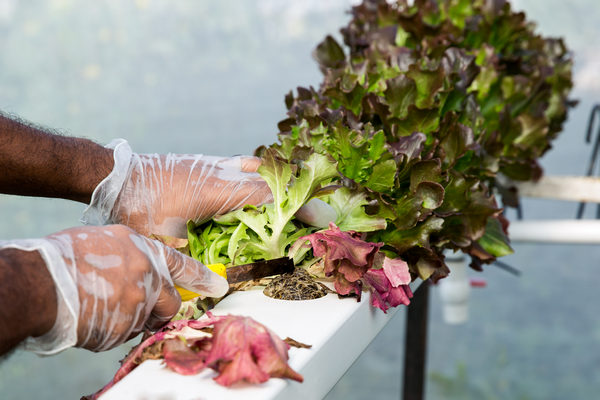 Bringing variety back to the table
In addition to its potential impacts on food security and food quality, vertical farming also presents the opportunity to re-introduce variety into diets as growers are no longer limited to crops that can be transported thousands of miles. The crop options are endless and should be capitalized upon, as Nichol explains.
"The luxury of having a backyard farm is the ability to experiment with a variety of products. We need to stop growing things that are already being grown elsewhere and focus on options like berries, zucchini, cucumbers and tomatoes. The market is already flooded with products that can last transportation. The exciting part is exploring other interesting products," says Nichol.

For more information:
Nichol Ng, CEO and Co-founder
nichol@foodxervices.com 
X-Inc Pte Ltd.
www.foodxervices.com 
The Food Bank Singapore
www.foodbank.sg