"For us, it doesn't really matter whether farmers grow vertically- or horizontally layered. We've seen so many different options in vertical farming, as they either use hydroponics, aquaponics or aeroponics, nothing surprises us anymore. Luckily, we have a broad experience in conveyor systems in several industries that allows us to think along comprehensively with the farmer," says Patrick Djerf, Business Development Manager at OCS.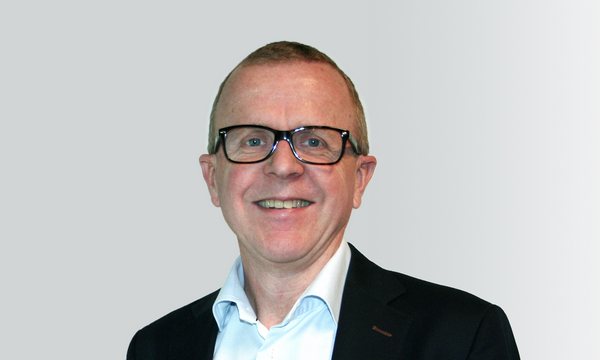 Patrick Djerf
OCS, a Swedish conveyor system provider, basically rolled into the industry after a request for overhead conveyors that were needed in a farm, growing vertically in towers. As Patrick explains, OCS is still a newcomer in the industry but has seen lots of potential for its systems. It's all about maximizing production per m3 and reducing labor costs, however to OCS, it actually doesn't matter whether farmers grow 'vertically-' or 'horizontally' layered as a vertical farmer.
The company has specialized in providing overhead conveyor systems for the complex automotive industry. In that sense, they are not easily held back when it comes to 'specific requests'. In the automotive industry, where sometimes 100s of kilos in parts have to be transported from one area to another, many specifications come along with that process.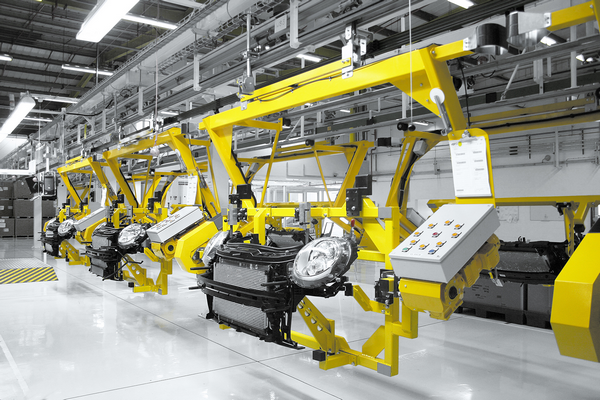 OCS' automotive solutions
Overhead conveyors keep the floor free
One of the greatest benefits with OCS' systems is that the floor is kept free from equipment. As Patrick explains, on a regular basis, farmers will want to give certain areas a good cleaning to reduce any contamination risks. With the hanging conveyors, you can simply direct all the carriers to another room to have complete access to the room that has to be cleaned.
By moving out the carriers, farms can thoroughly clean growing rooms, minimize diseases and hold a clean environment and hygiene levels. Maintenance is much easier compared to floor-based conveyor systems. Additionally, operators have more accessibility to crops to do hand readings every now and then.
Patrick continues, "We're not saying that overhead conveyors are always the best solution, but it's definitely worth considering for farmers. That's why OCS is always eager to mix their experiences with the needs of the customer. It's one of our NDA's and something we thrive for."
Given their experience in multiple industries, the company always has some cross-contamination going on with other technologies. Patrick says that it's always fun to go into something new, developing a system for the client to ensure a proper ROI. The team always tries to start at a high-level perspective, talking about an investment level at a certain range. Then the customer might automatically give away whether it's too much of an investment or too little. From there on, the next steps will be taken to kick off the project.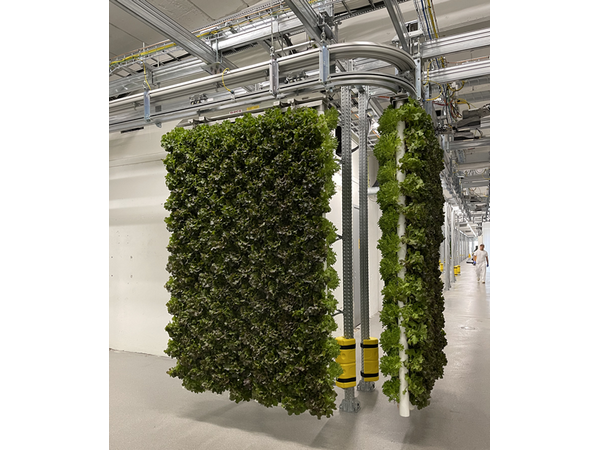 Scaling up: lower investment
OCS' system can be scaled up step by step. Starting manually at a smaller size, growers have the ability to gradually expand in size. The carriers in the overhead conveyor system can be manually pushed/pulled, and weight is not an issue. Trolleys are easily moved forward by a single push, which heavily improves the work ergonomics.
"Once growers feel they need to scale up, due to rising volumes, OCS can conveniently extend the system and make it driven, i.e. the carriers are transported automatically. The initial investment costs would be way less when applying automation at a later stage," Patrick affirms.
In comparison to larger industries that the company supplies to, vertical farm systems can barely be compared to these systems. Although the system might seem small at first, the OCS team always looks back at the initial client request, a good return on investment. What is the alternative and investment cost? "The OPEX cost is much lower after automating a certain part of the growing process. Never disqualify a possible solution, before you've investigated it. ."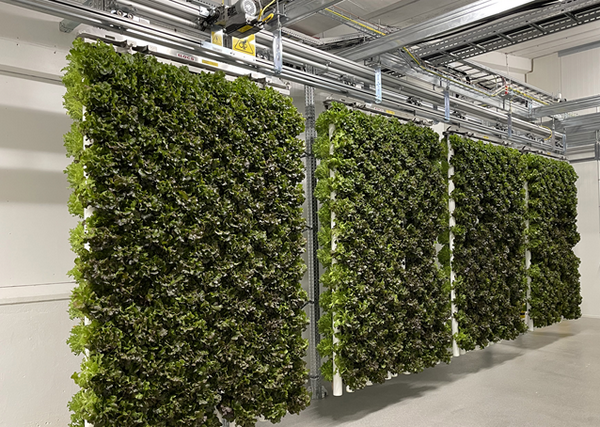 'Horizontal instead of vertical'
The company is also looking into solutions for horizontal/tray-based systems since that's a common practice in vertical farming. Together with some system integrators, they're looking at the potential of integrating several tray handlers and automation to simplify the process from seed to harvest, horizontally.
OCS is finding ways to ease the tray lifting process, from light to heavy, since this is very labor-intensive and ergonomically unsuiting. The team is looking at options to transport these using their overhead conveyor. Sometimes, trays can weigh up to 100 kilos. When automating this process, OPEX can be lowered significantly as it's a topic many are battling.
As Patrick continues, "In vertical farms, we're talking about heads of lettuces, leafy greens, or herbs that are being transported. In terms of weight, it's nothing. However, the harvesting processes might become a bit more complex since the greens aren't always uniform in place."
The only issue is space. Since taking turns in a warehouse would consume lots of space with a horizontal system. Whereas, a hanging conveyor, taking a turn, would be simplified with a small radius. "We can move the carriers much more easily, with smaller space consumption and at any weight," claims Patrick.

For more information:
Patrick Djerf, Business Development Manager
Patrick.djerf@ocs.se 
OCS Overhead Conveyor Systems
www.ocs.se