Starting mid-April 2022, Stolze director Jilles Goedknegt will lead a new indoor-farming division within GreenV, the holding company that includes installation company Stolze and greenhouse builder Prins since the start of 2021. The group is ambitious and intends to accelerate in the area of indoor farming, using artificial light to enable the growing of crops under any weather condition anywhere in the world. The group's aim is not just to become the global benchmark in normal horticulture, but to set a new standard in this strongly emerging market segment within which Stolze and Prins already operate on a modest scale.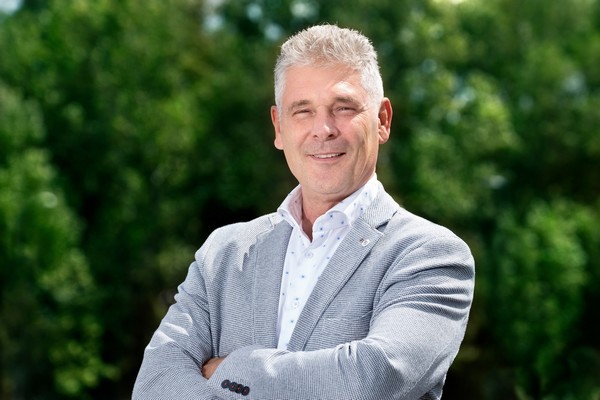 Jilles Goedknegt
Stolze Director Jilles Goedknegt to lead new company
Indoor-farming forms an integral part of the vision and strategy of GreenV. It offers very interesting opportunities for development and growth, according to Goedknegt, who was keen to be personally involved in the indoor plans of GreenV. 
'Whilst indoor-farming is currently at the forefront of the minds of investors, technology companies, retailers and food companies,' says Goedknegt, 'the initiatives from companies in the horticultural sector itself remain limited. We are all at the start of the development of indoor farming, discovering what this innovation is capable of and to which crops and target areas it can add most value. For me, personally, this is an enormous opportunity and a wonderful personal adventure that fills me with enthusiasm.'
'We are delighted that Jilles wants to lead this important mission for our group', adds Ton Vernaus, director of GreenV. 'He had already been involved with indoor at Stolze, but now he can devote himself full-time to this area. The new division will be a company at its own, next to Stolze and Prins. Jilles will build his own team and will, of course, work closely with Stolze and Prins. Bringing together top specialists and acquiring the right companies operating in the indoor-market segment are fundamental steps to taking the lead in the fast-moving indoor developments. As a full-service supplier we want to help customers with their large-scale indoor projects by providing the right knowledge and expertise from within GreenV, and thereby offer them profitable business cases.'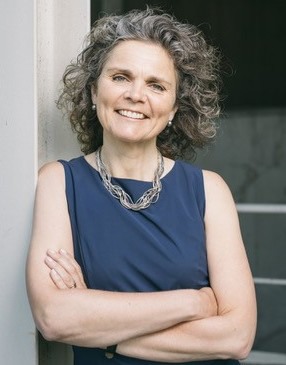 Transfer of responsibilities
In mid-March, in anticipation of his move from Stolze to GreenV, Jilles Goedknegt will transfer his responsibilities as managing director at Stolze to Gita Hoogeveen (photo). Gita has been recruited by Stolze on an interim basis until a permanent successor to Goedknegt is found.
Jilles Goedknegt joined Stolze in 2019 and has been its managing director since 2020. Under his leadership, the company has grown in size with a workforce of over 160 employees, a turnover of 140 million euros, and business operations on five continents. 'It will be difficult to say goodbye to the team members with whom I have shared responsibility for the wonderful growth over recent years', says Goedknegt. 'Nevertheless, whilst there is a terrific group of people at Stolze, I just couldn't turn down the call from GreenV and miss out on this unique opportunity. I have every confidence that with the appointment of Gita Hoogeveen, Stolze's continued growth and the execution of our business plan are in safe hands. Both these matters require the right experience and the full-time attention of management. And the latter in particular is something that I wouldn't be able to combine with my new role.'
For more information:


Stolze
Bandijkweg 2
2676 LJ Maasdijk, The Netherlands
+31 174 513 779
info@stolze.nl
www.stolze.nl
Prins Group
Bovendijk 38
2295 RZ Kwintsheul
T: +31 174 52 68 80
F: +31 174 52 68 81
info@prinsgroup.com
www.prinsgroup.nl