"Power is one of the highest costs of indoor farming since we lose the benefit of sunlight. While LEDs have reducing operating costs, I wanted to see if introducing pulses rather than continuous light would affect the plant," says Jacinta Penn of New Zealand's Verb Farm.
Jacinta got her start in vertical farming during her graduate degree, through six months of researching the challenges with long-distance produce transport, housing developments on agricultural lands and labor shortages resulting in closures and product waste. From this, she decided to study the feasibility of vertical farming and how technology impacts this feasibility.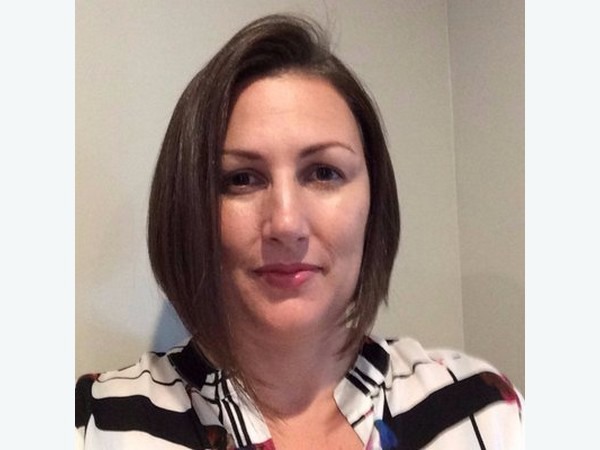 Jacinta Penn
Jacinta has spent considerable time on an organic farm while growing up, but hydroponics is new to her and she explains that she has made many beginner mistakes due to the lack of reliable information available. While hydroponics may present a new playing field, her background in technology is providing an arsenal of tools for improving the efficiency of vertical farming.
For example, Jacinta is studying the potential of pulsed lighting to reduce electrical costs by 30% without affecting the growth. She is also exploring the role of robotics. Finally, she is exploring software options for easy crop management, sales tracking and other operational roles. Combining all of this with her primary occupation as a learning designer, Jacinta is poised to build a small-scale vertical farm and provide educational resources to the community.
"I am also exploring how the farm can be used to encourage school kids to pursue an agricultural career, especially in agtech. I would like to build a micro-farm for less than 50,000 NZD and will partner with an affordable food bag company so that I can be a local supplier," says Jacinta.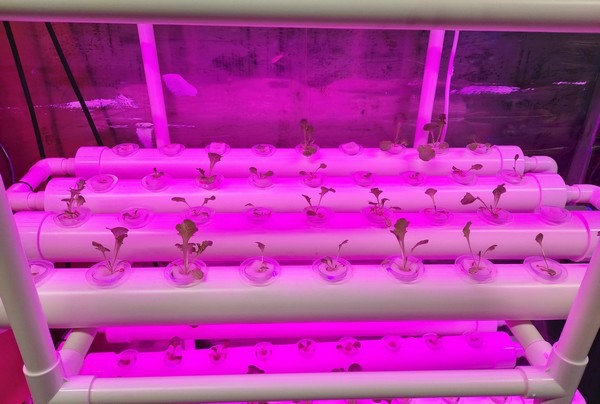 Developments overtaking farmland in New Zealand
One of Jacinta's motivations for studying vertical farming was her observation that more and more arable land is being lost to residential development, which only reduces New Zealand's local food production capacity. Combined with the projected global population increase and climate change, New Zealand's food production capacity is under threat. Labor shortages also pose a major challenge, especially as the pandemic restricted the flow of migrant workers into the country.
"During initial surveys, farmers said that weather and skilled labor shortages were their biggest challenges. We have seen entire fields ploughed under due to migrant workers not being able to get here," says Jacinta. "Local workers didn't want to work out in the wind, rain and hot sun when they can get a more comfortable job for the same pay."
This is where Jacinta believes that robots can make a major difference as they can operate under extreme conditions and do monotonous tasks without an issue.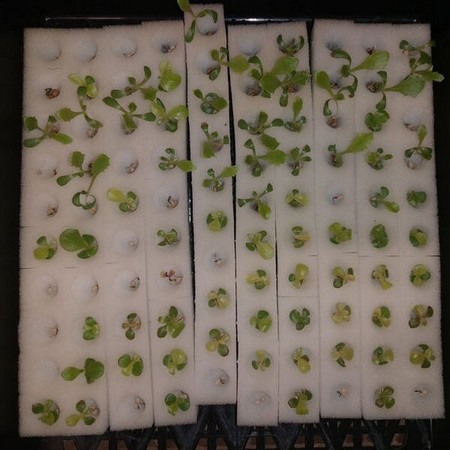 Research result
Overall, Jacinta's research generated a wide range of results. With regards to the pulsed lighting, Jacinta found that pulsed lighting negatively impacted plant growth in a significant manner. Further, research into labor in vertical farms showed that the most important factor was the design of the farm and knowledge about the crops grown. The most repetitive and quickest tasks were seeding and transplanting, whereas the lengthiest tasks were harvesting, packing, cleaning and troubleshooting. 
"Having more knowledge on hand on how to grow would have saved us hours. Also, having equipment like a greens harvester rather than using scissors would have helped. Our research found that for beginners, an easy-to-use farm design and lots of knowledge was more important," says Jacinta.
For beginners, Jacinta recommends finding online or in-person training opportunities that teach the practical aspects of vertical farming. She also suggests the use of technology to support vertical farm staff through how-to videos about daily tasks, issue identification and resolution, etc.

For more information:
Jacinta Penn, Project developer 
admin@verbfarms.co.nz 
Verb Farms
www.verbfarms.co.nz