Bosman Van Zaal's new TraySpacer is a patented reusable tray that can be extended in a checkerboard pattern, so that plant material can be spread out automatically and without damage. The system was first used on a large scale last year at Soli Organic, a company specializing in advanced herb cultivation in Anderson S.C., and will be officially presented to the industry for the first time at Fruit Logistica 2022 at booth number B-03 in Hall 8.1.
TraySpacer: Reusable tray and spacing station
The new stakeout system was developed in-house by Bosman Van Zaal. The TraySpacer makes optimal use of the cultivation surface. It has a ratio of 1:2 to double the cultivation area. In addition, the system provides enormous labor savings.
The system consists of a patented extendable tray, a robot that extends and retracts the trays. The extendable tray has been developed to spread out plants without damaging them, so that loss of plants is kept to a minimum. Pots or soil with seed can be placed in the flexible tray. The TraySpacer can be integrated in an integrated way with systems for automation, tray handling and harvesting.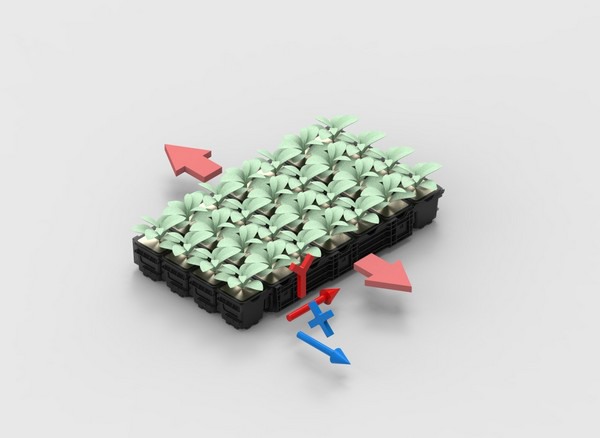 Efficient reuse and processing
After cultivation, the tray of the TraySpacer is stripped of the crop by a cutting machine. The soil is then pressed out of the tray with a tilting mechanism, after which the tray is cleaned and disinfected by a washer. Ready for a new crop.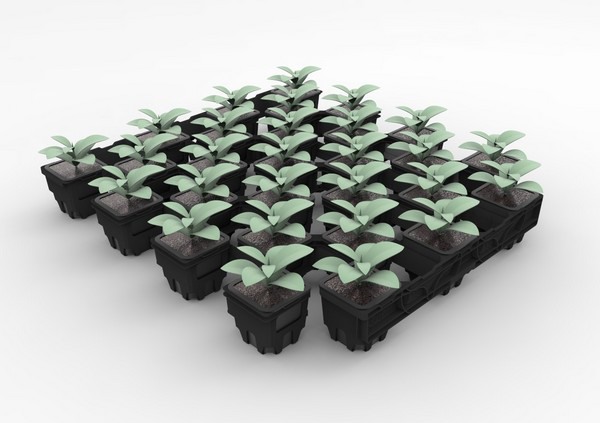 For more information:


Bosman Van Zaal
+31 297 344 344
sales@bosmanvanzaal.com
www.bosmanvanzaal.com