Vertical Harvest, a US vertical farming company is shaping a new model of civic infrastructure in the U.S. with urban indoor vertical farms co-located with affordable housing all while creating jobs for the underemployed. 
The company is poised to scale, breaking ground on its second U.S. location in Maine this spring. New locations and partnerships will be announced in the coming months. 
"We are changing the world by focusing on creating beautiful buildings in urban environments that provide community renewal, jobs and life training for people who are employment-challenged and nutritious food that is local, fresh and better tasting. We will do this all while generating good returns for our shareholders," says Nona Yehia, CEO and co-founder of Vertical Harvest.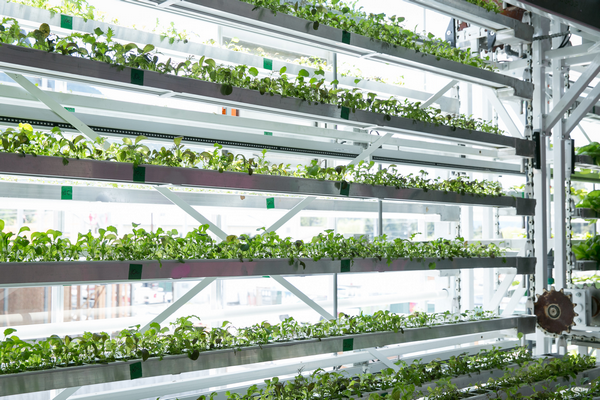 Creating a network
Vertical Harvest will be a network of local farms first, and an inclusive employer especially. With its Grow Well model, a customized employment program for people with intellectual and/or physical disabilities, the company is removing barriers to meaningful employment, changing lives and fostering independence. This social mission is Vertical Harvest's competitive advantage as it aligns with the priorities of civic leaders in the U.S. and around the world. 
Additionally, the team continues to forge new roads into public/private partnerships by re-imagining civic infrastructure to include food production and by co-locating farms with housing, parking, retail and other community spaces. All of this offers a new way of integrating local food systems into larger initiatives around climate resilience, smart city innovations and nutrition security. 
Investors comments
Investor and new board member Björn Öste, co-founder of Oatly, commented, "I am truly excited about the opportunity to build a great company that will not only be a large, highly profitable enterprise but one that will also change the way people think about food and jobs for the underserved in urban settings."
"Vertical hydroponic farming in urban areas will revolutionize the farming industry in the coming decades. Nona and Vertical Harvest will play an important part in this transformation," said Christopher Slim, CEO at Nicoya.
"Vertical Harvest's business plan and social impact were already worthy of investment," said Paul Dugsin, General Partner at Raiven Capital. "We are inspired by the team, as well as impressed with the R+D efforts that set the company apart in the controlled environment agtech space. The use of AI to optimize decision making — seed to sale — are value-enhancing."

For more information:
Vertical Harvest
+1 307 201 4452
info@verticalharvestfarms.com 
https://verticalharvestfarms.com