Ultimation Industries is part of a 3D printing network in Michigan rushing to aid Ukrainians during wartime by printing tourniquet clips. Ultimation is a direct-to-consumer conveyor manufacturer and designs, builds and installs material handling equipment for the automotive, food processing, vertical farming, heavy equipment, warehousing, fulfilment and delivery segments.
The humanitarian effort is being led locally by Automation Alley's Project DIAMOnD, a 3D printing network of 300 small and medium-sized manufacturers. Automation Alley is working with Makershelp, a 3D printing organization in Denmark, to fulfill a request from the Ukrainian Defense Ministry to supply tourniquets to help those in need of medical assistance during the Russian assault on Ukraine. Project DIAMOnD is activating its emergency mode to mobilize all printers in its network to print tourniquet clips before final assembly in Denmark.
"As a manufacturer, Project DIAMOnD has allowed us to aid in humanitarian efforts when called upon while experimenting with 3D printing and innovating for our own business," said Richard Canny, president of Ultimation Industries.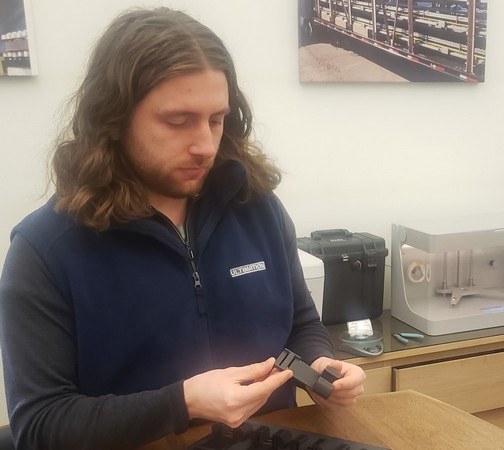 According to Automation Alley, 3D printing is the ideal technology to produce needed parts in times of crisis, like wartime and pandemics, because of its flexibility and speed. The designs for parts can also be shared digitally among multiple locations and producers.
"The specific part that the Ukrainian government needed was a tourniquet clip that cannot be easily produced using conventional means quickly because of turnaround times in mold making. The 3D printers and the Onyx material we have available through Project DIAMOnD was a perfect fit for this application," said Pavan Muzumdar, Automation Alley COO. "We are grateful to be able to help the people of Ukraine in some way."
Project DIAMOnD—which stands for Distributed, Independent, Agile Manufacturing on Demand—was established in 2020 through CARES ACT funding grants given to Automation Alley to accelerate digital transformation among Michigan manufacturers and strengthen supply chains for developing PPE. To date, the initiative has distributed and connected 300 3D printers to manufacturers across Michigan.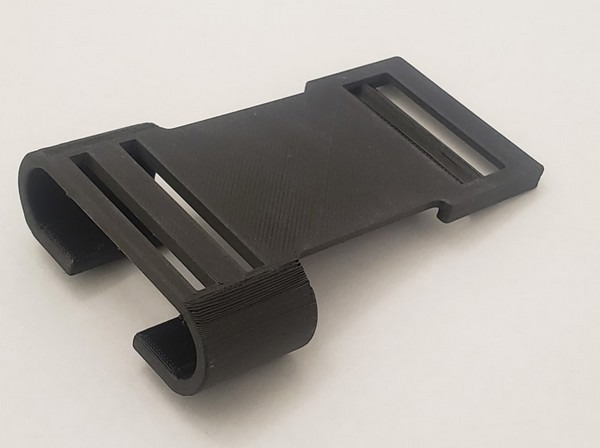 When the printers are not being used to fulfill emergency orders, participating manufacturers use the 3D printers they received to expand their production of a variety of industrial parts and products, ultimately enhancing smart manufacturing capabilities in Michigan and throughout the United States.
"The Project DIAMOnD network has many printers that can be available at short notice. This means manufacturers like Ultimation and our network partners can produce a high number of parts in a very short time, with no wasted time for tooling," said Canny. "This humanitarian effort is one great example of how additive manufacturing technologies can respond to a need quickly."
When asked about the initiative, Dom Holmes of Oakland County, Michigan said "Since its launch in the fall of 2020, Project DIAMOnD has been a catalyst for innovation among Oakland County manufacturers. The activation of the Project DIAMOnD Command Center for the purpose of producing lifesaving Personal Protective Equipment (PPE) highlights the utilitarian role such a network can have during extraordinary times."
For more information:
Ultimation Industries
www.ultimationinc.com