"We will bear the risk together as we're both owners of the farm. By doing so, we want to emphasize that the relationship with retailers needs to be changed. Growy is not selling technology but running a farm for and with the customer. Therefore, as farmers, we are as responsible for the farm as retailers are for the store. That's the only way to ensure that society will get their food, and we can truly make a difference," says Ard van de Kreeke, founder of Growy.
Previously known as GrowX, the company is now named Growy.  The company is creating a retail brand for which Growy seemed to be the perfect fit, with three key elements as the focal point: tasty, healthy, and affordable. Ard adds, "We are solemnly aimed at farming, building farms, and running them. The product we're selling here is nutritional value through leafy greens, strawberries, potatoes, and water lentils. With this mission, Growy has managed to grow to around 70 people, with more joining each month.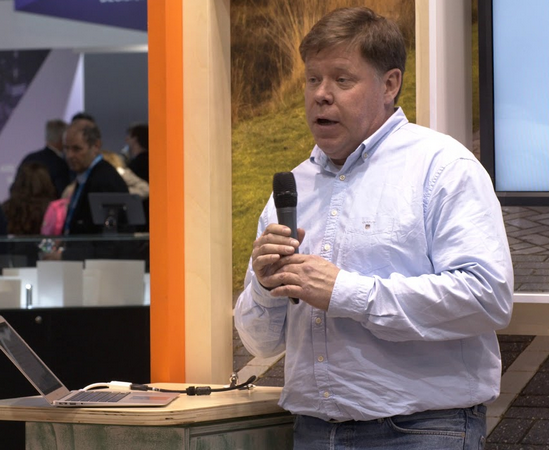 Ard van de Kreeke (Photo credits: Innovation Origins).
New farms in the US, Middle East, and EU
For the next few years, Growy set big plans. The company is planning on rolling out many farms in different cities. These farms will be completely robotized, so there's no need for human labor, just for maintenance. The head office in Amsterdam will control everything. All crops are cultivated on cellulose paper which allows a high level of cleanliness and no waste.
Ard gives away that Growy is in talks with retailers in Europe, the US, and the Middle East concerning various contracts to build new farms. This year, the first big farm will be rolled out. After that, there are many large farms to follow. All farms are linked to various outlets and partners, with an eye on e-commerce.
Although the farms will be located right next to the distribution centers, they are completely self-sufficient in terms of energy, water, and CO2. Several waste streams from retail partners are used in the farm to regenerate certain processes. Growy and the retailer partner will sit down together to determine what crops will be cultivated inside the farms.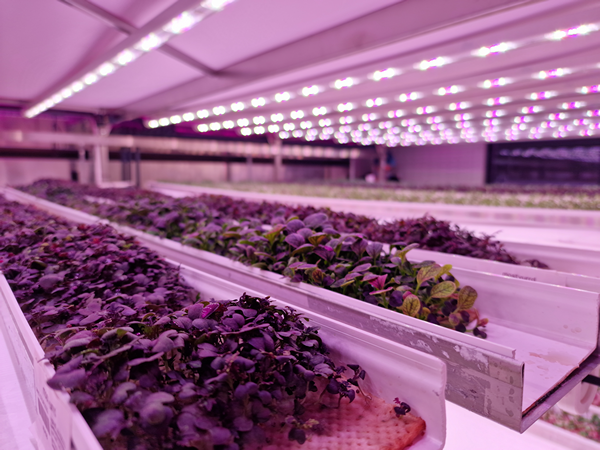 A shot of the demo farm
Robot use
Unlike many farms, Growy's growing beds used in their new farms will be a bit different from others. Ard explains that all products are grown inside a single gutter. Growing in gutters allows for keeping costs low. How? Since the company doesn't have to purchase heavy and expensive lifting machinery, a more 'simplified' lifting robot is used to move gutters around the farm. It heavily contributes to lowering the cost price, level of automation, and the number of risks.
Besides lifting, the robot waters every crop based on its weight, thus automatically applying a certain amount of water as much is needed. Ard points out that it saves loads of water, not filtering and recycling water through a hydroponic system. All utilities are developed in-house as it's much more efficient. This allowed the company to lower its costs price significantly. Besides that, it's very convenient to have all software integrated into one system that Growy can control.
Keeping a low-cost level means more than just implementing automation. As well as climate and lighting use. The farm consists of different growing cells, each with a growing surface of 150m2. "The benefit here is that we can give a different growing profile to a crop per day.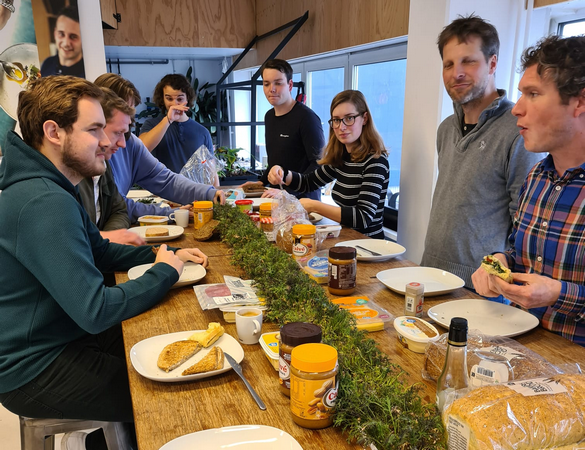 The perks of working at a vertical farm? Fresh microgreens during every lunch break!
Urban food tower
"Vertical farms are very conveniently located next to distribution centers, but it has to become visible for consumers as well. Especially in order to expand our brand and showcase the benefits that come with it, producing food of the future."
Growy introduces the Urban Food Tower (Growy House), a wooden building that is based in the middle of a large city that is circular and modular for large urban areas. Growy is rolling out Urban Food Towers throughout the US, Singapore, Europe, the Middle East, and Africa. The idea is that the multi-level building includes a farm shop, where consumers can try out the food personally, have a drink, or bite in the restaurant.
On the first floor, there's a showcase farm with glass walls. Visitors can see the works of vertical farming, how it's grown, and its benefits. There will be a greenhouse that cultivates cucumbers and tomatoes on the roof. Inside the building, there will be meeting rooms available, as well as catering companies that can host events.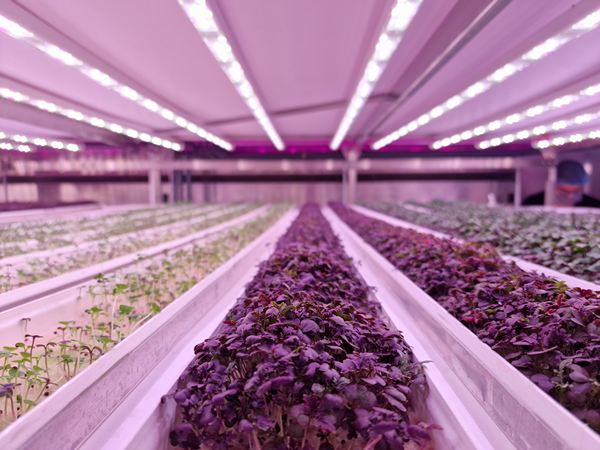 Scheduled research deals
For the upcoming years, R&D trials are laid out, together with the AMS and WUR, which will also take place in the various Urban Towers globally. In five different locations around the world, research facilities will be integrated into the Growy House under the name of Growy Labs. This allows for a lot of dedicated R&D for various geographies and, most importantly, the vertical farming sector.
"We're going to do large-scale research per market to analyze the local market's potential. Coming along with that is collaborating with universities from the region. Together, we'll analyze the local diet and the growing possibilities, which we'll anticipate with all parties involved."

For more information:
Ard van de Kreeke, Farmer
Growy
www.growy.nl