CubicFarm announced new data that demonstrates that 54% to 62% less energy is used in a CubicFarm System module compared to results reported by other vertical farms surveyed globally. With electricity being the number one input cost in vertical farming, this is a significant advantage to customers using the CubicFarm System technology for indoor growing.
"Lighting accounts for 65% of energy usage in a typical indoor farming operation," reported Henry Gordon-Smith, Founder and Chief Executive Officer, Agritecture. "62% indicated that they track energy consumption, but only 28% provided a credible number. Reporting how growers measure specific ESG (environmental, social, and governance) outcomes provides much-needed and valuable insights that affect new technology adoption rates, policies, financing, and global operations. We're pleased to see CubicFarms taking a leadership role in benchmarking and sharing its significant energy savings."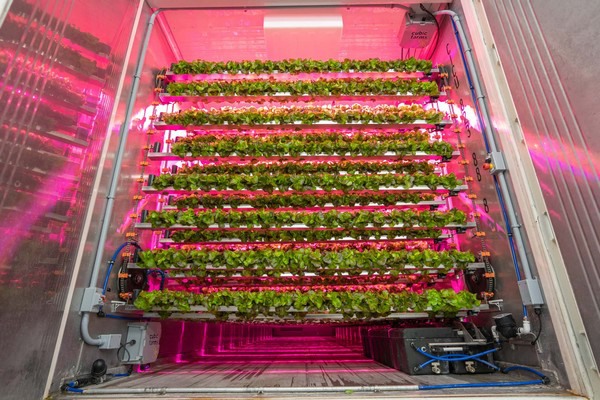 The Company initiated new data collection to effectively measure energy usage in the CubicFarm System. Patented Crop Motion Technology™ moves plants to one layer of LED grow lights, unlike typical rack and stack layouts of other vertical farms that use multiple layers of energy-intensive LEDs.
"The new data clearly demonstrates that a CubicFarm System is the most energy-efficient way to grow fresh produce indoors," said Edoardo De Martin, President, and Chief Technology Officer, CubicFarms. "The high cost and energy requirements of thousands of LEDs is inefficient when automation allows us to use just a single layer. This industry comparison proves the definitive energy savings for our Farmer Partners growing produce using a CubicFarm System."