The Advanced Plant Growth Centre (APGC) announces the second in a series of seminars running the length of 2022. These seminars will be run by scientists and industry experts. This seminar is titled "Sustainable Controlled Environment Agriculture in the Extreme Climates" and will be delivered by Professor Mark Tester of King Abdullah University of Science and Technology. 
This seminar will be recorded and available after the event, whereas attendance is free of cost. 
Click here to register for the event.
Speaker Bio: Professor Mark Tester
Mark Tester is a professor of plant science at King Abdullah University of Science and Technology, Associate Director of the Center for Desert Agriculture and co-Founder and Chief Scientist of Red Sea Farms LLC. In 2019, he was Head of the Food Sector at NEOM. Prior to joining KAUST in February 2013, he was an ARC Federation Fellow and professor of plant physiology at the University of Adelaide, where he established The Plant Accelerator. Previously, he was a Senior Lecturer at the University of Cambridge, where he also received his PhD in 1988. Mark is now enjoying developing saltwater-based agricultural systems, to improve the sustainability of food production.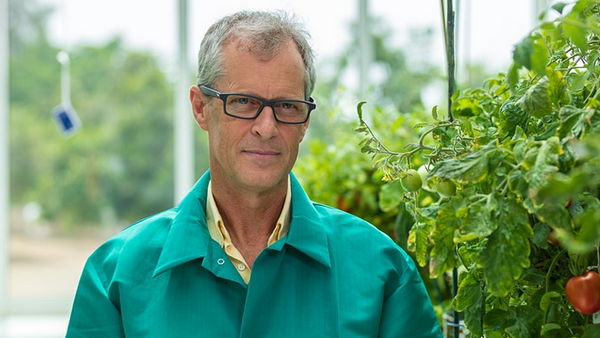 Mark Tester
Seminar abstract
Despite global shifts in attitudes toward sustainability and increasing awareness of the human impact on the environment, projected population growth and climate change require technological adaptations to ensure food and resource security on a global scale. Although desert areas have long been proposed as ideal sites for solar electricity generation, only recently have efforts shifted toward the development of specialized and regionally focused agriculture in these extreme environments.
In coastal regions of the Middle East and North Africa (MENA), the most abundant resources are consistent intense sunlight and saline seawater. MENA coastal regions hold incredible untapped potential for agriculture driven by the combination of key emerging technologies in future greenhouse concepts: transparent infrared collecting solar panels and low energy saltwater cooling.
These technologies can be combined to create greenhouses that drive regionally relevant agriculture in this extreme environment, especially when the target crops are salt-tolerant plants and algal biomass. Future controlled environment agriculture concepts will not compete for municipal fresh water and can be readily integrated into local human/livestock/fisheries food chains.

For more information:
Advanced Plant Growth Centre
www.apgc.org.uk